Delivery Information
Shopping with CLEARANCE XL is simple: you order and pay, we then do the rest!
We operate a weight based UK delivery system, so the delivery charge for your order depends on the weight of your order and your post code.
Unless your order is a Free Delivery Item, then the weight and zonal charges are listed below for UK parcel delivery.
CHECK YOUR POSTCODE ZONE IN THE MAP BELOW: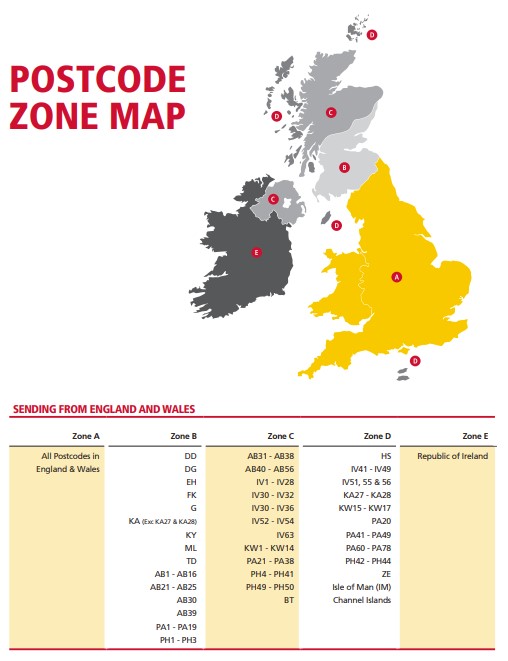 THEN, CHECK THE CHARGE PER WEIGHT LIMIT ALLOWANCE:
ZONE A & B DELIVERY CHARGE SPECIAL
| | | |
| --- | --- | --- |
| | ZONE A (UK MAINLAND) | ZONE B (SCOTLAND) |
| 0-60kg | £5.99 | £5.99 |
| 60kg+ | £5.99 per parcels | £5.99 per parcels |
ZONE C, D & E DELIVERY CHARGE
ZONE C
ZONE D
ZONE E

0-30kg

£13.75

£15.50

£14.75

30kg+

£10.50

per parcel


£13.75

per parcel


£12.75

per parcel

Last Updated : 19/01/2023